Posted on 2020.02.02 at 17:59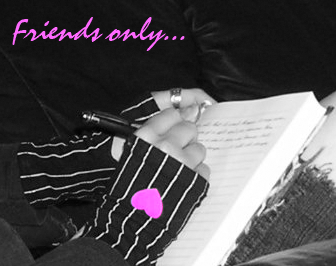 This is a collection of my writing, a place where I will be exploring various genres and styles, be it for my own entertainment or as schoolwork, fiction or nonfiction, comedy or drama.

I am keeping this journal 'friends only', for the most part, because I find that having my writing posted where anyone and everyone can see it makes me feel a little exposed. Nonetheless, I would love to share my writing with others, so if you'd like to be added, just comment on this entry (maybe with what has drawn you here) and I'll gladly become your friend.

Some stories are going to be posted publically—fanfictions for the most part, and fictional short stories. All creative non-fiction and longer stories will only be visible to friends, though.